Skip to Content
Antique Clock Restoration and Repair in the Dallas-Fort Worth Area
Whether your grandfather clock stopped working the day your grandfather died or your large wall clock's parts could use repair or replacement, Back in Time provides expert antique clock restoration and repair services in the Dallas-Fort Worth area. Our horologist is adept at examining, cleaning, and repairing any loose or worn components, as well as reassembling the complex mechanisms found within your clock. Don't leave your antique clock repair in the hands of an unskilled amateur who may not possess the right tools or parts necessary to restore your clock to proper working order. If your clock's too bulky or too fragile to move, let us come to you with our expert same-day and mobile clock repairs!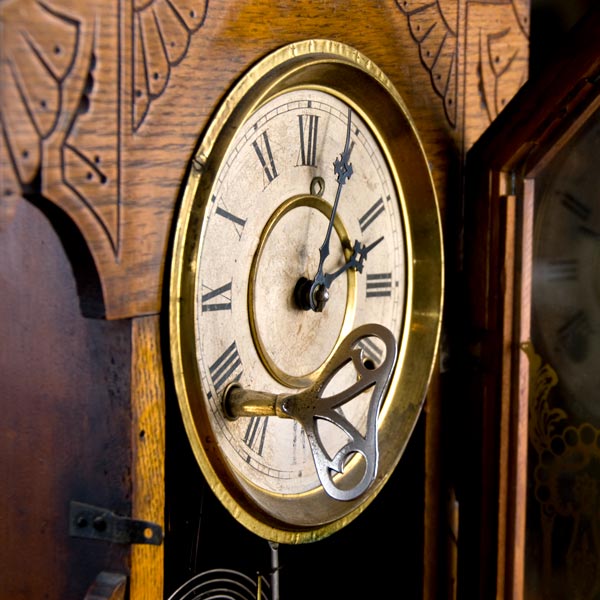 Trust Our Reputation and Experience to Get You Back in Time
While some tend to think of antique clock repair and restoration as a dying art form in the modern digital age, there's no shortage in the demand for Back in Time's skilled services. Customers trust us with their antique clock restorations and repairs because of our honest reputation and recognized font of knowledge. Our horologist has over 25 years of experience, specializing in the restoration, repair, and maintenance of many types of clocks, including:
Grandfather clocks
Grandmother clocks
Granddaughter clocks
Antique American clocks
Wall clocks
Mounted clocks
Your Clock Has Sentimental Value – We'll Get It as Good as New
At Back in Time, we have a deep respect and appreciation for the past. As such, we take our antique clock restoration and repair services in the Dallas-Fort Worth area very seriously. We understand that your antique or grandfather clock has value – sentimental and otherwise – that can't be replaced by going out and buying a cheap reproduction or a brand-new, mass-produced clock. When you bring your antique clock to us or you rely on our mobile clock repair pro to come to you, you can rest assured we'll do everything in our power to get your clock running as good as new for you. Contact us to request an estimate or to schedule an appointment for our same-day or mobile clock repair services!
When the Clock Stops, Let Us Come to You for a House Call!